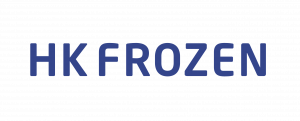 HK is one of the pioneers in the frozen food industry. What started as a small operation, out of a small cold store in Dubai, is today a large corporation that handles a volume of over 5000+ MT per  month. At HK Frozen, we import and distribute some of the world's best brands of chicken / poultry, beef, lamb/mutton and vegetables to HORECA, institutional and government catering companies in UAE.
Keeping in view our growth strategy and our aim to be the No. 1 Frozen and Chilled foodstuff supplier in UAE, we have custom-built a new 300,000 sqft state-of-the-art central distribution hub at Dubai Industrial City. With this our total storage capacity increase 10,000+ pallets. The various distribution points in the UAE and our own fleet of over 100+ vehicles allows us to provide service par excellence to our customers.
We are very careful in choosing the brands we bring to our customers. We ensure they have a 'Certified Grading', 'Freshly Frozen', 'Halal' certified, GMO free and 'Hormone Free'. Coupled with this is our ability to deliver a constant supply stream to our customers at a stable rate. No wonder we are the preferred partners to blue-chip hotels, QSR outlets, airline, and government catering firms.